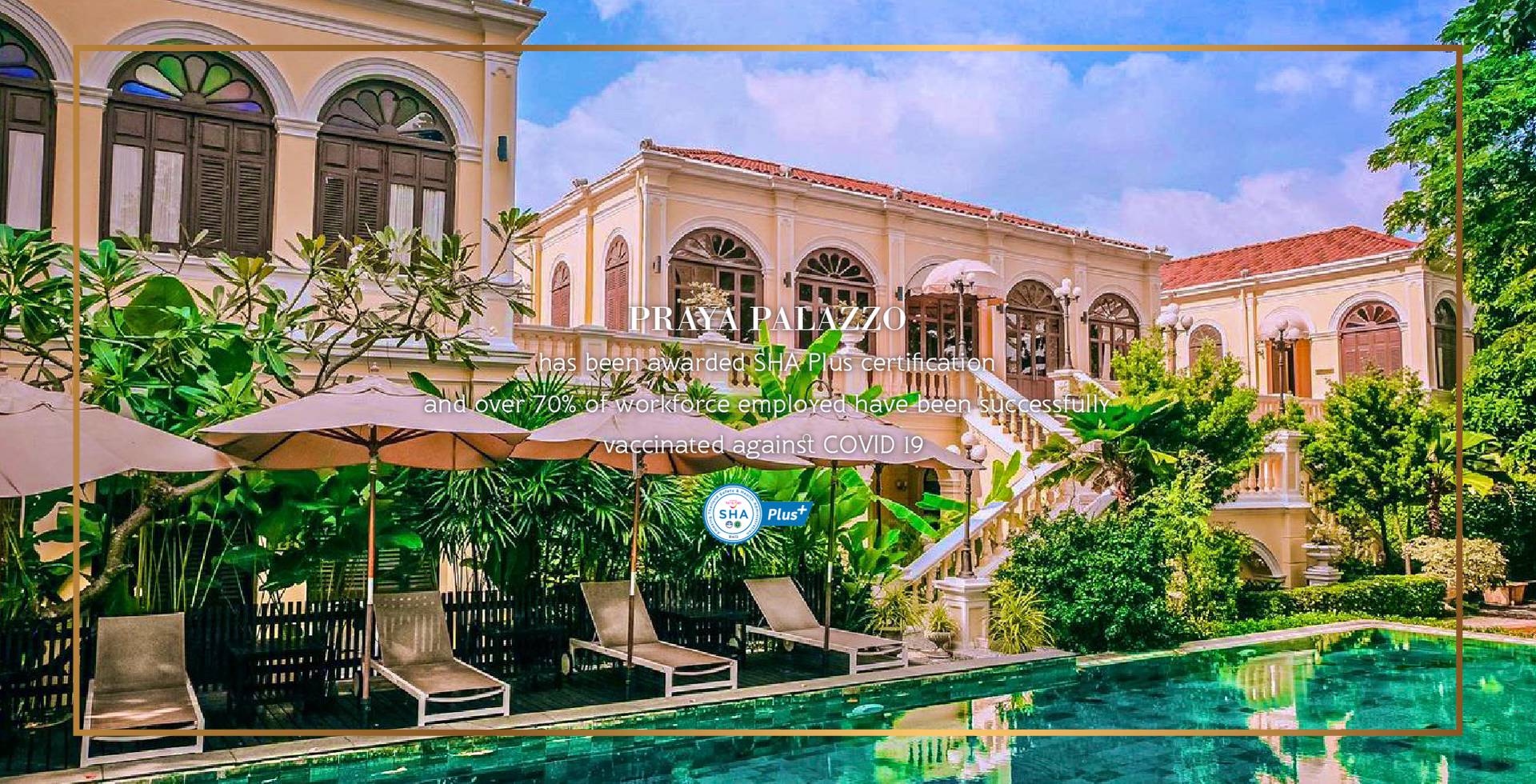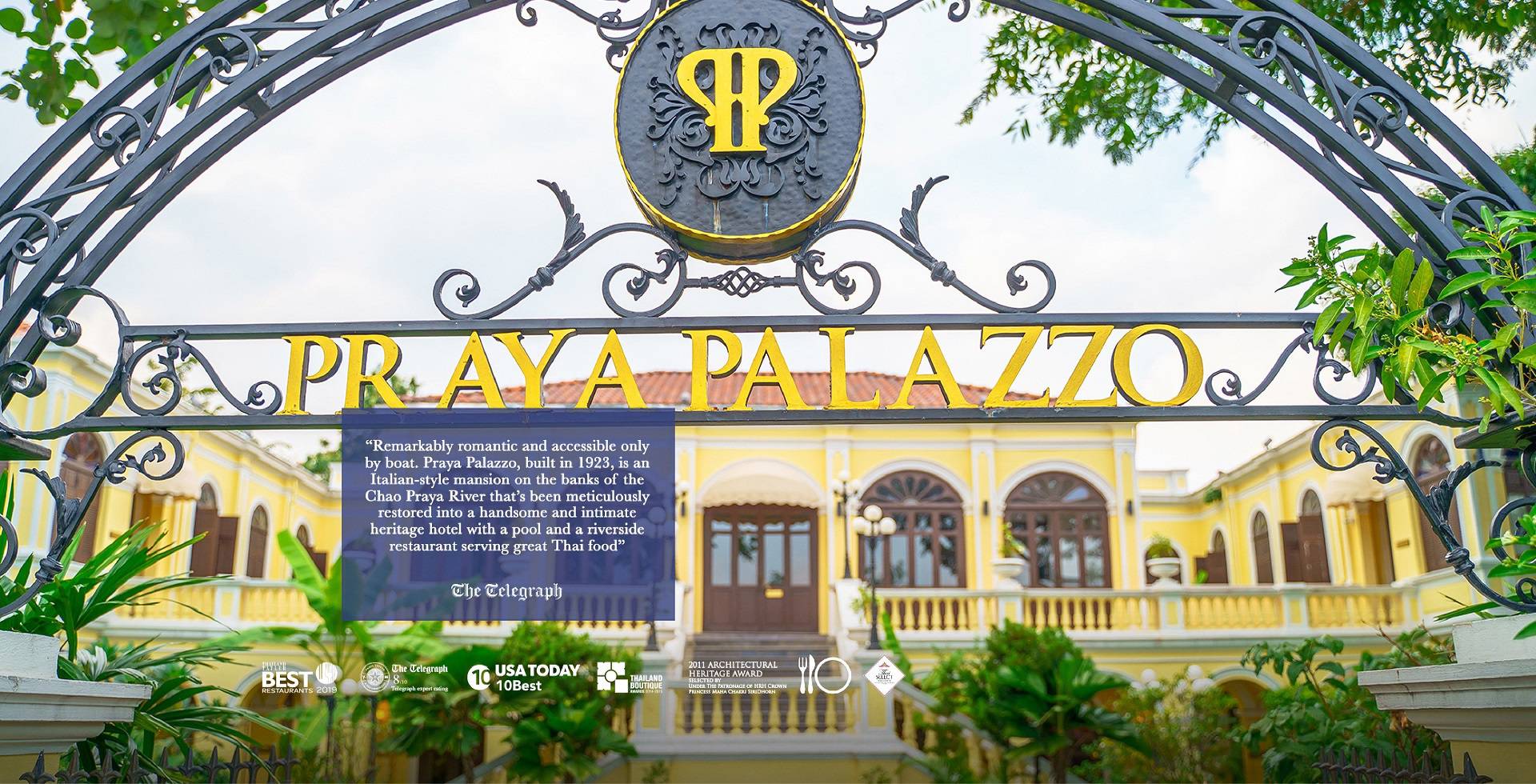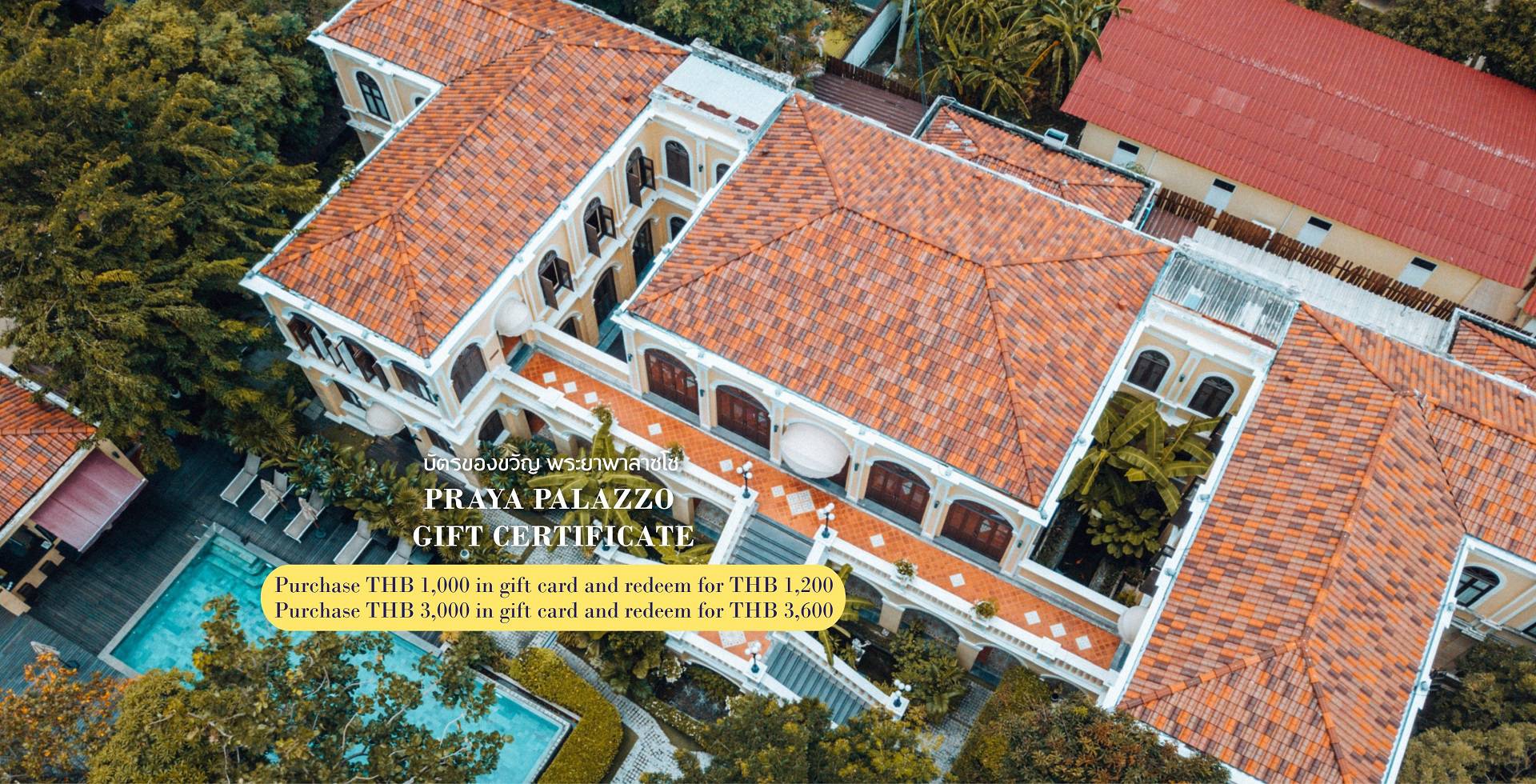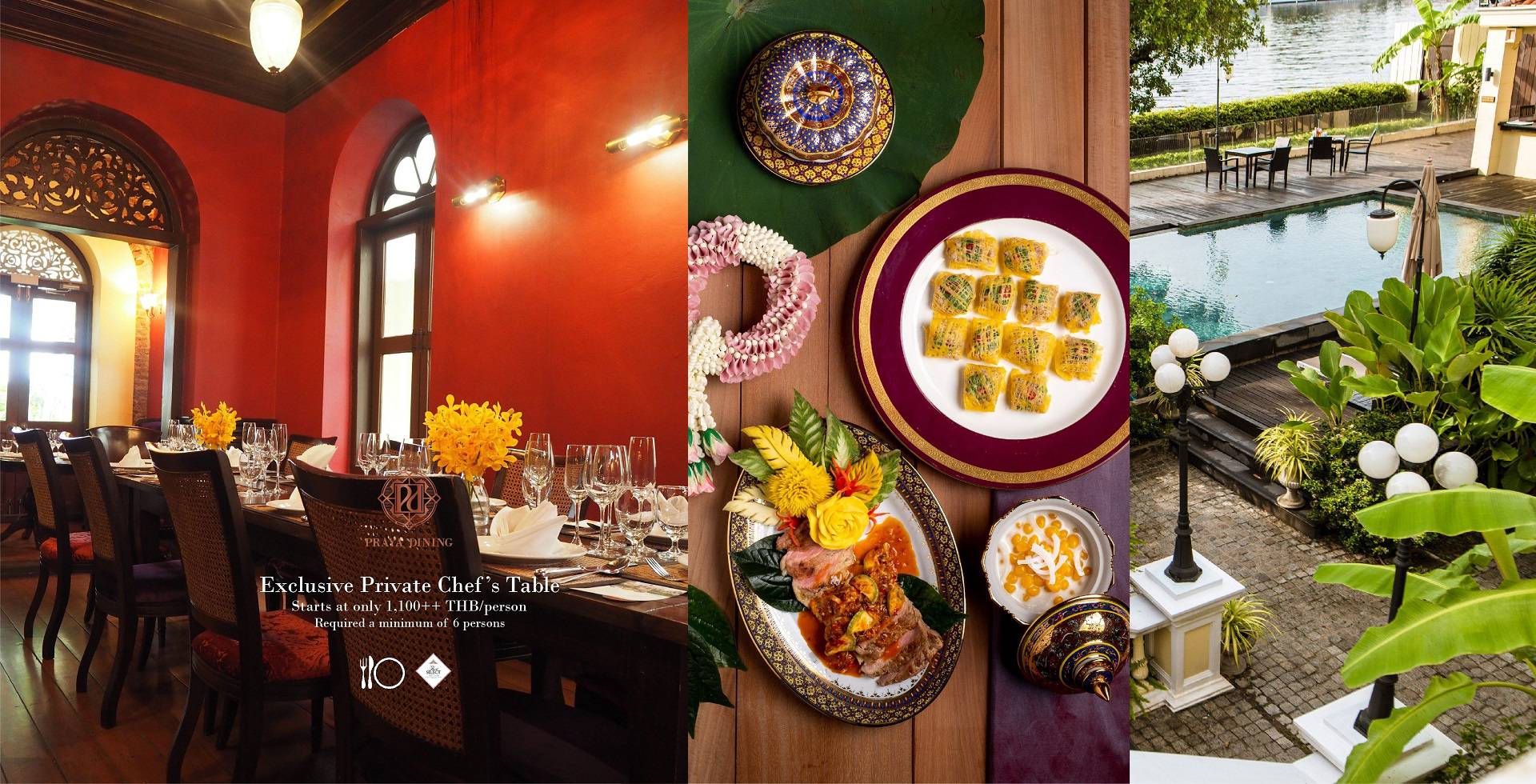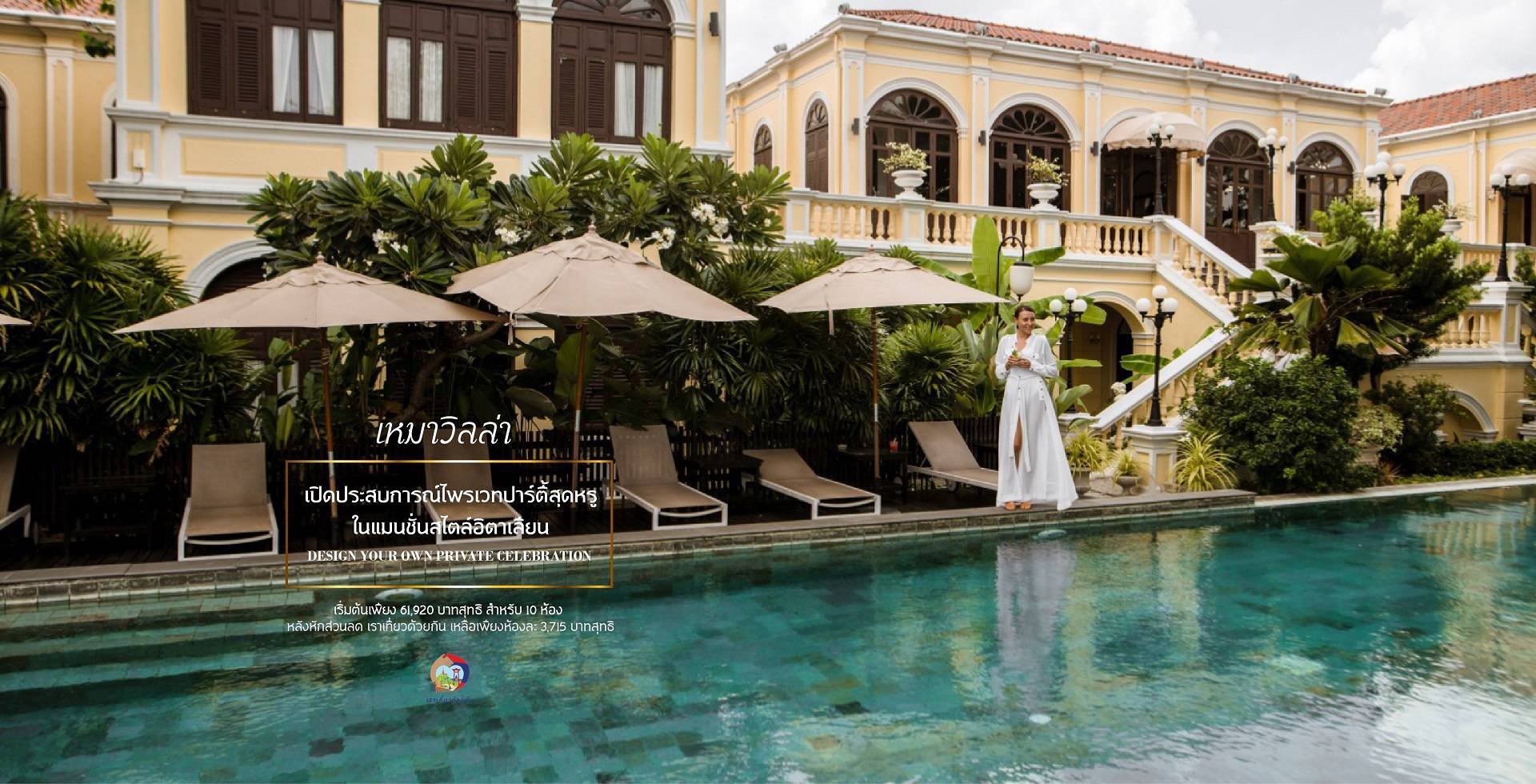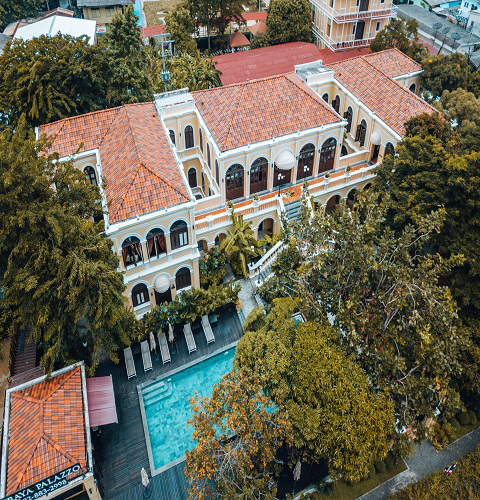 Praya Palazzo Hotel
Hotel in Bangkok
A boutique hotel steeped in history providing tailor-made holiday experiences...

Step away from the hustle and bustle of Bangkok and find in this top boutique hotel a place of relaxation and serenity accompanied by our own personal brand of attention and service, tailor-made to every guest who steps through our doors. From our exquisitely-furnished rooms, with inspirations taken from the Siam period, to our timeless architecture and the charismatic nature of our personnel; Praya Palazzo ensures guests unparalleled stays in Thailand's alluring capital city.

Praya Palazzo is a hotel in Bangkok that promises exclusivity as it is only accessible by our own private barge, taking you from the pier, across the Chao Phraya River and straight to the doors of our distinguished boutique hotel in which you will discover the holiday you are longing for...
Rooms and Suites
The 15 rooms at Praya Palazzo open up to a haven of relaxation, with present-day comforts making you feel right at home combined with classic décor from the Siam period to make you feel like you have stepped back in time.

The combination of the chocolate-coloured wooden floors & furniture with the solid tones of the interior walls creates a warm and soothing atmosphere in which you can relax away from the hustle and bustle of Bangkok.
Find out more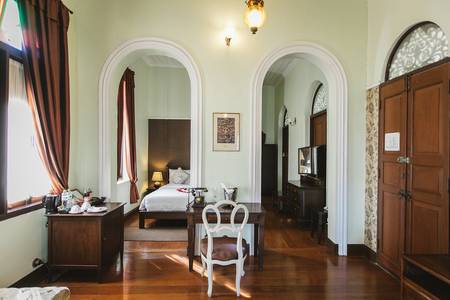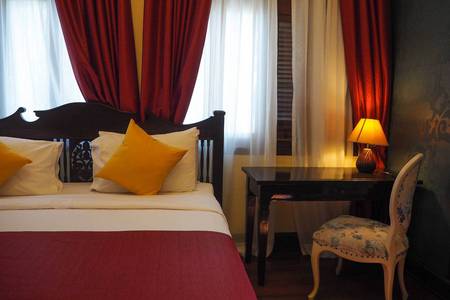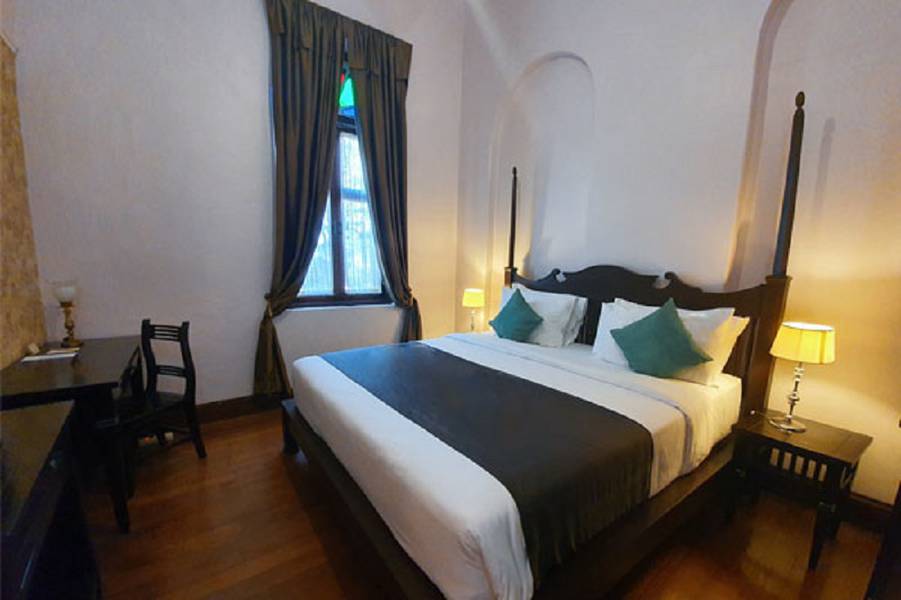 Weddings and Events
Your wedding is a day to celebrate your love together and to share this experience with your family and friends. For this reason, Praya Palazzo offers an exquisite venue for your wedding in Bangkok. Say your "I do's" overlooking the remarkable Chao Phraya River and enjoy our personal unique brand of attention during the biggest day of your lives together…

Enveloped in elements from the Siam period, with perfect additions to compliment the significance of this important day, our distinguished wedding venue, overlooking the Chao Phraya River, caters for up to 150 guests with an exquisite selection of gourmet Thai and Western dishes. Celebrate your wedding in Bangkok at Praya Palazzo and enjoy an experience you will never forget...
Find out more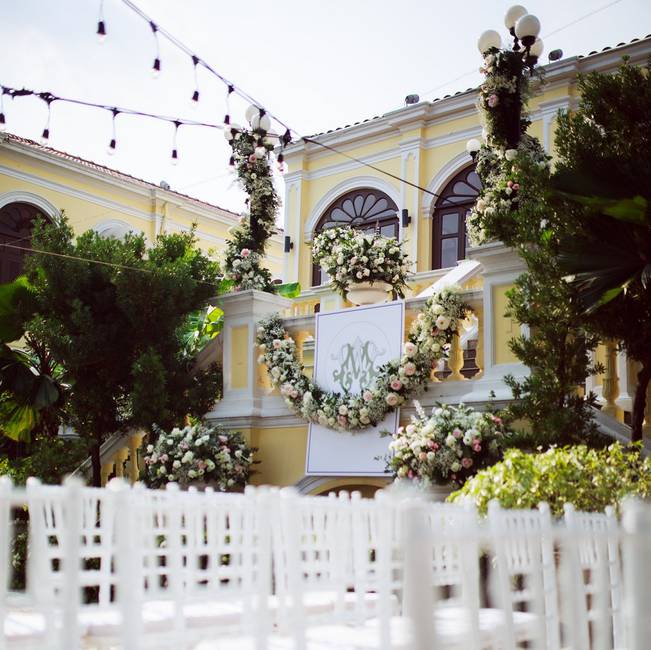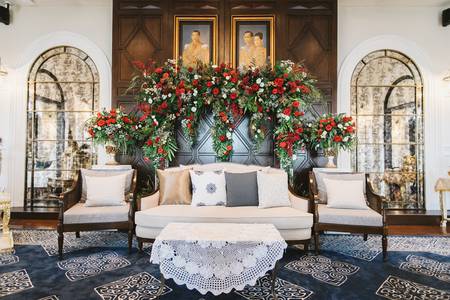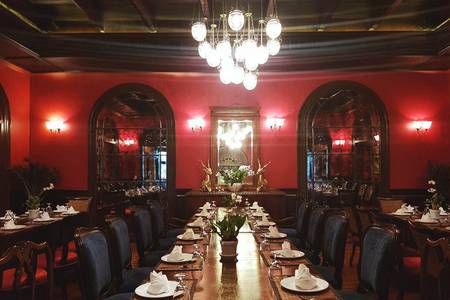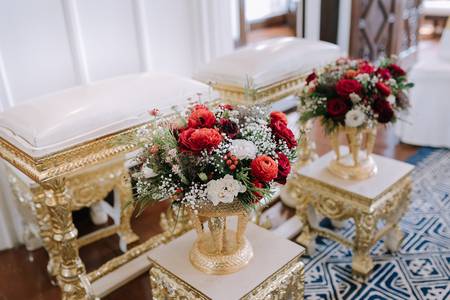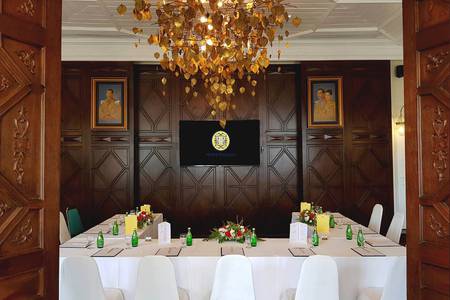 Facilities
The facilities at Praya Palazzo have been created to ensure guests the ease and comfort they desire on their sightseeing holiday or business trip to Bangkok, Thailand. Enjoy a relaxing soak in the heated outdoor pool, explore Thailand's fascinating history in the library and revel in the success of your business event in our meeting facilities. Explore the services our luxury boutique hotel in Bangkok offers here...
Find out more