Praya Palazzo Hotel's Offers
Offers Hotel in Bangkok
The deals and promotions offered by Praya Palazzo are the best way to enjoy a stay at an old Italian mansion, now converted into a remarkable luxury boutique hotel, at the best price online guaranteed. Enjoy a relaxing romantic holiday or friends' getaway on the banks of Chao Phraya River in Bangkok with the promotions offered on the official website of Praya Palazzo. This is the only place to find the best tailor-made service and rates for your stay facing the Chao Phraya River.

เราเที่ยวด้วยกัน
โรงแรมพระยา พาลาซโซ ริมแม่น้ำเจ้าพระยา เข้าร่วมสนับสนุนภาครัฐโดยการร่วมโครงการ "เราเที่ยวด้วยกัน"

เพียงใส่ Promotional code: TTogether ในหน้าปฏิทินการจองเพื่อรับสิทธิ์

พิเศษ สำหรับผู้ที่ได้รับสิทธิในโครงการ จ่ายค่าห้องพักเพียง 60%
รับส่วนลดสนับสนุนโดยรัฐบาล 40% ไม่เกิน 3,000 บาท

สำรองห้องพักวันนี้ ถึง 30 เมษายน 2564
เข้าพักถึง 30 เมษายน 2564
*เงื่อนไขเป็นไปตามรัฐบาลกำหนด*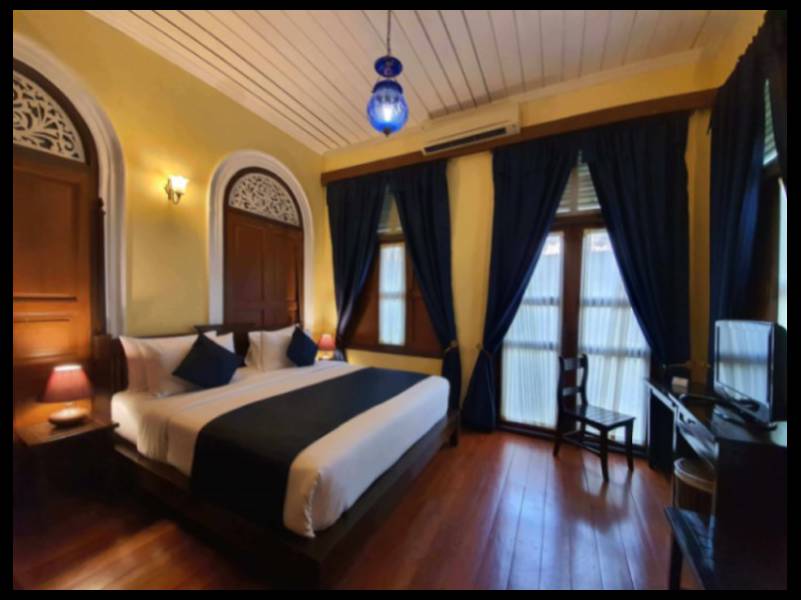 Staycation Package (เราเที่ยวด้วยกัน)
Inclusions :

• Daily breakfast served in the restaurant

• A complimentary private set dinner for two at Praya Dining, once per stay.

• Complimentary late check-out until 6 pm



Additional benefit ::

• Stay of 2 nights or more for Junior Suite or Chao Praya Suite, receives THB 1,000 ... See more
From:
THB4,950 taxes included.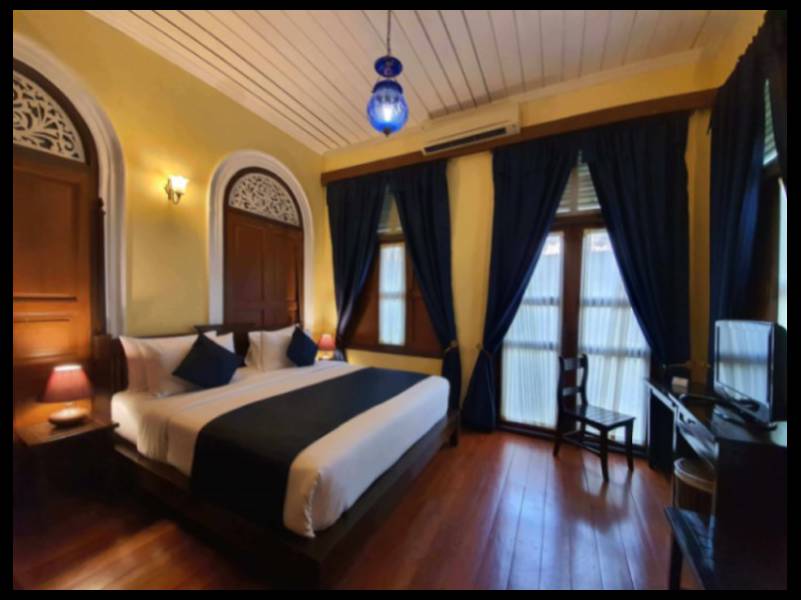 Staycation Package (เราเที่ยวด้วยกัน)
Inclusions :

• Daily breakfast served in the restaurant

• A complimentary private set dinner for two at Praya Dining, once per stay.

• Complimentary late check-out until 6 pm



Additional benefit ::

• Stay of 2 nights or more for Junior Suite or Chao Praya Suite, receives THB 1,000 hotel credit per stay.



Terms & Conditions ::

• Rates are inclusive of 10% Service Charge, 7% Government Tax

• Rates are applicable for both weekdays and weekends

• Rates can be changed based on the daily occupancy

• Offer is subject to availability, is not applicable for groups and cannot be combined with any other offers

• Rates are subject to change without prior notice and may vary on certain days of the week.

• No charge for bookings cancelled more than 3 days prior to arrival date.

• No refund is given for any unused credit.
From:
THB4,950 taxes included.